We're a little beachside bungalow providing all your bohemian needs with uniquely curated products in Redondo Beach, California.
Seasonal Candle Favorites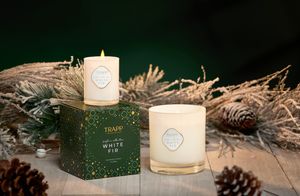 White Fir Candle
Notes: Fraser Fir, Balsam Wood, Cool Ozonic Notes
Experience rejuvenation through the cool ozonic notes of white balsam and fraser fir – a refreshing combination that emulates a fragrant winter forest.
Click below to shop now!
Shop White Fir Candle Now!
Bourbon Mahogany Candle
Notes: Charred White Oak, Spanish Saffron, Black Mahogany
This scent captures the essence of smoldering incense, smoky black mahogany, and charred American white oak barrels. Bold Spanish saffron adds a touch of spice to this woodsy fragrance.
Click below to shop now!
Shop Bourbon Mahogany Candle Now!
Location
Redondo Beach Hours
1799 S Catalina Ave
Redondo Beach, CA 90277
Rainy Days - Closed
Monday - 11AM - 5PM
Tuesday - 11AM - 5PM
Wednesday - 11AM - 5PM
Thursday - 11AM - 5PM
Friday - 11AM - 6PM
Saturday - 10AM - 6PM
Sunday - 11AM - 5PM
Follow along our beachside adventures at @thealohabungalow